Memory Lapse Gwyneth? Paltrow Claims That She Hasn't Starred In A Movie Since 2004!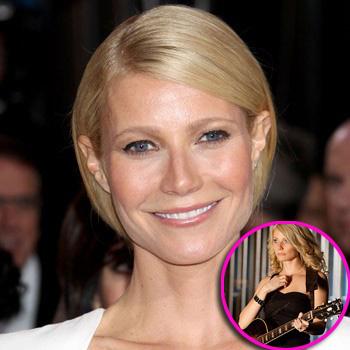 Gwyneth Paltrow must have a very selective memory!
In a new InStyle interview, the Academy Award winning actress proclaims that she hasn't starred in a movie since she was pregnant with her daughter Apple Martin, opting instead for supporting roles so she can focus on her family -- but she seems to have forgotten about a certain box office failure!
"I haven't starred in a movie since I was pregnant with my daughter," Paltrow, who gave birth to her first child in 2004, insists in the October 2012 issue. "I can't be away from home that long. I look for an interesting supporting part I can do about once a year. That's the most I can manage.
Article continues below advertisement
"Some women can do it and that's fantastic, but I can't. You make choices as a wife and a mother, don't you? You can't have it all. I don't care what it looks like."
However, the 39-year-old actress may want to take a gander at her IMDB page, which lists her as the top-billed actor in the 2010 box office disappointment Country Strong.
In the film, which brought in just over $20 million worldwide and was panned by critics, she plays a fallen country star suffering from alcoholism and depression who becomes romantically involved with a much younger aspiring singer, played by Kirsten Dunst's current boyfriend Garrett Hedlund.