Glee Star Filed Sexual Harassment Complaint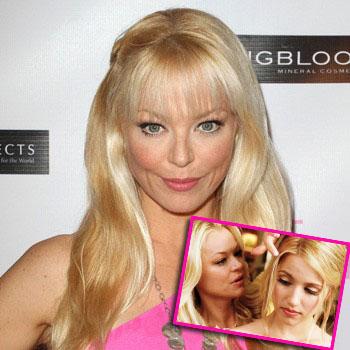 Glee star Charlotte Ross was the victim of unwanted sexual advances and a formal complaint was made to the local Aspen, Colorado police, according to a new report from the National Enquirer.
The 44-year-old blonde left a dinner party and went back to friend Gerry Battle's home where she was staying, but the party host's brother, Greg Cantrell, followed her back to the house and that's when things got unexpectedly out of control.
Article continues below advertisement
According to the police report, Ross told Battle that Cantrell "tried to make sexual advances on" her.
"Ross rebuffed him and Cantrell left the residence. However, Ross told Battle that 'it was the closest thing to being assaulted' she had ever experienced," the report says.
But Battle later blamed the incident on Cantrell's intoxication and told police "nothing illegal had happened."
The investigation was dropped after Ross never returned police phone calls.