Exclusive
Nicki Minaj Allegedly Swindled Out Of $100,000!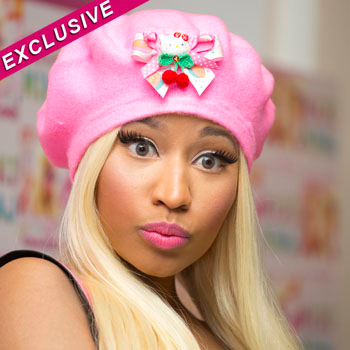 Nicki Minaj has allegedly been scammed out of $100,000 by a local man in her home country of Trinidad.
Star magazine has confirmed that the feisty hip-hop star believes she was ripped off by film producer Ellis Briggs who was hired to help produce her music video for Pound the Alarm.
According to local reports, the man owns a video production company and allegedly took the cash without delivering on any services, creating a 'logistical nightmare' for everyone involved.
Article continues below advertisement
Police confirmed a report had been filed by London Alley Entertainment, which shot and produced the music video by Benny Boom.
The music producer has denied any wrongdoing, counter claiming that Minaj's production company actually owes him $19,000 for services and fees fulfilled and that the negative press has compromised his ability to get work.
According to Superintendent Edwards of the Fraud Squad, the man who has been accused of fleecing the singer has filed a response to the allegations, which is being treated by police as a breach of contract.