NBA Star Gilbert Arenas' House For Sale Is Swimming With Sharks: Take A Peek Inside!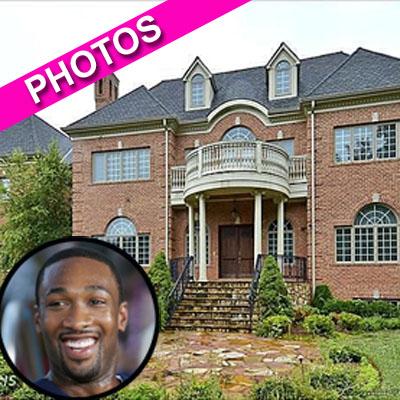 By Debbie Emery - RadarOnline.com Reporter
Whether you're a basketball fan or an avid Shark Week viewer, the latest hot property to hit the real estate market has a sharp-toothed appeal!
Former NBA All-Star Gilbert Arenas is listing his extravagant estate in Great Falls, Virginia for $3.5 million, which includes a Disneyland-style swimming pool and a fully-occupied shark tank, reported Zillow.com.
Arenas bought the house in 2003 for $2.87 million and when he was granted a $111 million contract extension from the Washington Wizards, he wisely invested a big chunk of his paycheck into the property, in albeit an unusual way.
Article continues below advertisement
The pro baller had a huge Olympic style swimming pool built, along with a grotto, wet bar, water slide and shark tank that cost $1 million to construct, and $5000 a month simply to maintain the sharks' luxurious lifestyle.
Jaws Is Back! Great White Caught On Tape Off Cape Cod
Along with the larger-than-life water features, the 13,250 square foot house has 7 bedrooms, 8.5 bathrooms, nine fireplaces and one room distinctly decorated with suede walls.
Arenas lived at the house until two years ago, when he was traded to the Orlando Magic and skipped town to Florida, leaving ex-girlfriend and Basketball Wives star Laura Govan in his wake. The relationship became volatile when he accused her of poisoning his precious sharks by dropping pennies in the tank, but they have since reportedly reunited.
RELATED STORIES: