Flo Rida Owes Uncle Sam $1 Million In Back Taxes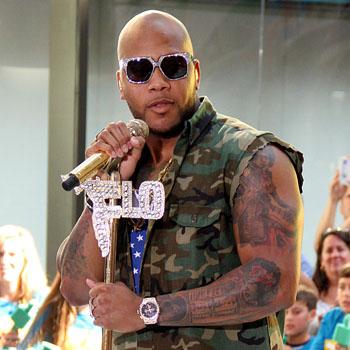 His funds may have been running high when he topped the charts with his single Low but now Flo Rida is alleged to have racked up a sizable unpaid tax bill.
The 32-year-old rapper owes the IRS $1,040,777.45, reports Gossip Extra, and the federal agency has put a lien against his South Florida estate.
According to legal documents the IRS filed in Miami-Dade County Court on September 7, the rapper – whose real name is Tramar Dillard – hasn't filed taxes since 2009, the year the Wild One bought his 2.3-acre property for $1.6 million.
Article continues below advertisement
Flo Rida is just the latest in a string of celebrities who have fallen afoul of the IRS.
As RadarOnline.com previously reported singer Lauryn Hill faces three years in prison for admittedly not paying federal taxes on the $1.8 million she earned between 2005 and 2007.
At one point last year, Nicolas Cage owed the government $14 million. He paid off almost half of that in April and has reportedly worked out a plan with the IRS to get the remainder cleared.