David Beckham Takes Daughter Harper To Watch Her Big Brothers Play Soccer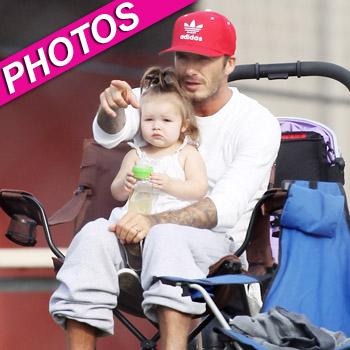 Adorable and cute are not the words usually associated with hunky David Beckham but when he's cuddling his 14-month-old daughter, they are just perfect.
The soccer star was on daddy duty on Saturday and he took his little girl, Harper, to watch her older brothers play soccer in Los Angeles.
The fourth child of Beckham and his wife Victoria, Harper looked to be enjoying herself as she watched the match.
Article continues below advertisement