Casey Anthony May Come Out Of Hiding To See Dying Grandmother, But Neighbors Don't Want Her Back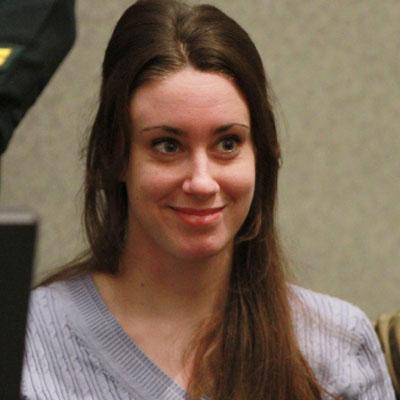 Article continues below advertisement
Dan Plesea is helping his sister care for their dying mom. He told the Mail Online: "Cindy does know Casey's whereabouts. They are in contact.
"I am not saying any more."
Plesea did reveal that his mother has not got long to live. He said, "To be honest I did not think she would last as long as she has.
"Cindy and I are taking turns to look after."
When asked if his niece will come out of hiding to visit her grandmother, he reportedly said: "No comment."
As RadarOnline.com previously reported, Casey is now a free woman after completing a year long probation for a 2010 check-fraud conviction.
But the controversial figure has been in hiding since July 2011 when she was acquitted of killing her two-year-old daughter who went missing in 2008.
The single mom hasn't returned to the Orlando home she shared with her parents since her arrest in connection with Caylee's disappearance four years ago.
Article continues below advertisement
If she does visit her grandmother, who is staying at the family house, her neighbors won't be giving her a welcome home party.
One unidentified neighbor told the Mail Online, "We don't want her back here.
"We do not want all the attention that she will bring. Wherever she goes she will be followed by the media…
"As far as I am concerned I never want to see Casey Anthony again."
RELATED STORIES:
Lawyer Demands To Know If Casey Anthony Gets Money From Caylee Trust, Wants To View Video Diaries