Team USA Takes On Spain In Olympic Basketball Final - See Who Won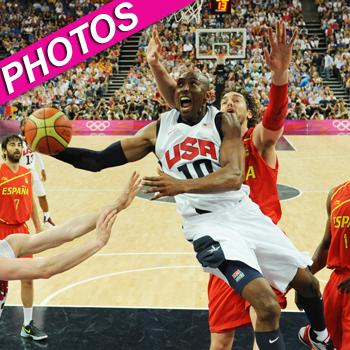 With starters including Kobe Bryant, Carmelo Anthony, Kevin Durant and LeBron James, the USA men's basketball players were nicknamed the Dream Team, and their hard-fought gold medal match against Spain Sunday put them to the test.
SPOILER ALERT: Read no further if you don't want to know who won!
In a packed London stadium, USA won the day and the gold, beating Spain 107 -100.
Stars including David Beckham with his three sons, Arnold Schwarzenegger sitting the the mayor of London, and Prince Albert of Monaco were in the stands.
Article continues below advertisement