Pregnant Snooki: 'I'm Going To Burst'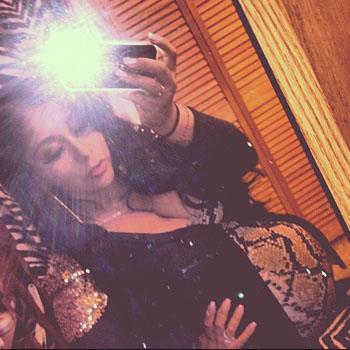 With Snooki just about to give birth to her first child, a boy with fiancé Jionni Lavalle, the pint-sized media darling tweeted a new pic Monday showing off her full form.
"I'm going to burst," the expectant mom wrote, linking to a (flash-ridden) self-snapshot. The Snooki & JWOWW star has gone on the record saying she's naming the child Lorenzo.
Asked on Good Morning America why she feels she'll be a great mom, the pretty 24-year-old said, "I just think I have a great heart: I feel like I'm gonna love my baby like crazy."
Article continues below advertisement