Liberty Ross And Rupert Sanders Marriage Showdown Over Kristen Stewart Affair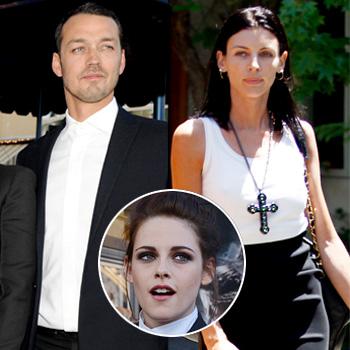 Liberty Ross and Rupert Sanders had a "marriage showdown" Friday at the Hollywood Hills home they shared before news of his affair with Kristen Stewart broke, according to a new report.
UK paper, The People reports that Ross gave her estranged husband a "five point plan" to save their marriage, including a reworked pre-nup to give her better terms in the event they do eventually divorce.
Article continues below advertisement
As RadarOnline.com previously reported, the 41-year-old Snow White director has been desperate to save his marriage, but his actress wife has seemed determined to split.
However, it seems she may have had a change of heart as, according to The People, she initiated the meeting with Sanders and has put their divorce proceedings on hold -- for now.
"There's a five-point plan that Liberty has drafted up that she would need Rupert to follow and sign in order for her to consider dropping the lawsuit," a source told the paper. "Rupert's desperate to patch things up so I'm sure he'd do anything.
"There is one point on the plan I can't discuss. But her list also includes a re-writing of their pre-nup to make it more balanced for Liberty in the event they do divorce.
"Time will tell but, for now, no more depositions in the case are being taken while lawyers on both sides wait to see if Rupert can meet the criteria and, even if he does, if that will be good enough for Liberty to feel she can trust him again."