Too Sexy For Skin Care? Nivea C.E.O. Cans Rihanna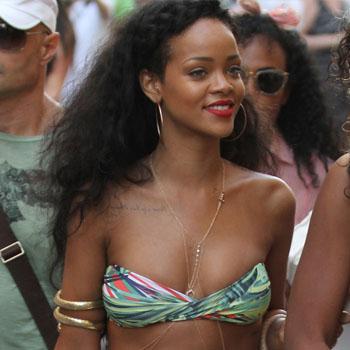 Nivea's new C.E.O. Stefan Heidenreich is apparently no fan of Rihanna's saucy schtick, as the new head of the skin care company canned the Barbadian beauty from her endorsement gig this week, claiming Nivea needs a more family-friendly image.
Heidenreich -- calling future business with the Take A Bow singer a "no-go" -- said he doesn't "understand how Nivea can be brought into association with Rihanna" in reference to the ad campaign for Nivea's 100th anniversary year featuring the music superstar.
Article continues below advertisement