Somber Rihanna Attends Her Grandmother's Funeral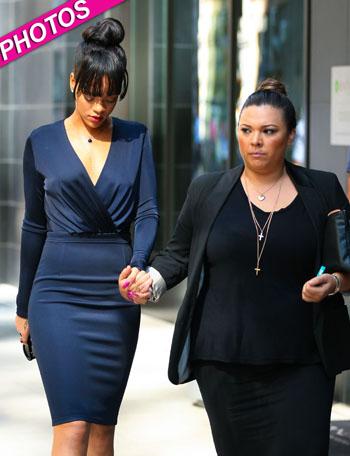 An emotional Rihanna attended the funeral of her grandmother, Dolly, on Friday, the day after she led family members to a wake for her beloved granny.
Dolly Brathwaite died of cancer July 1, and Rihanna tweeted about the granny she adored for several days, sharing with her fans how she was doing.
The sad passing came at the same time Rihanna was filing a lawsuit against her former accountants, accusing them of "gross mismanagement" that cost her millions of dollars.
Article continues below advertisement
As RadarOnline. com reported, in a lawsuit filed in federal court in Manhattan, the singer accused the accounting firm of Berdon LLP and two accountants of causing "significant financial losses."
It claims "gross mismanagement" of the pop star's finances cost her millions of dollars during her 2010 Last Girl on Earth tour.
"Between 2005 and 2010, Tourihanna Rihanna's touring company suffered significant financial losses due to Defendants' financial mismanagement and other acts and omissions," the lawsuit states.