Exclusive
Reese Witherspoon Home On Bed Rest, No Baby Yet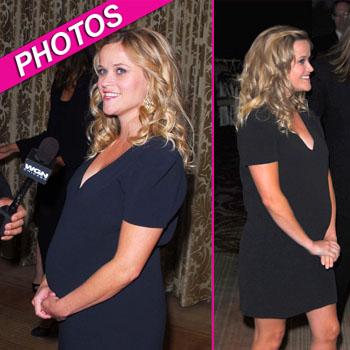 Article continues below advertisement
"Reese is at home now on bed rest, doctor's orders. She's stable and is surrounded by her family," a source close to the situation exclusively revealed to RadarOnline.com.
"She could still go into labor any day now, so bed rest is the safest option for her."
As RadarOnline.com first reported, Reese was taken to the hospital on Tuesday night and released shortly thereafter, but returned to the hospital early on Wednesday where she remained until Thursday night — with her husband, Jim Toth, by her side the entire time.
"It wasn't an outrageous scare to the family for Reese to be in the hospital. These things happen and she's far enough along that the baby would likely be okay," the source said.
"But Jim was definitely a little more on edge than everyone else. It's his first child so he's elated and just wants to make sure everything turns out perfectly."
RELATED STORIES: