Nicole Kidman Sells Her West Village Condo For $16 Million: Take A Peek Inside!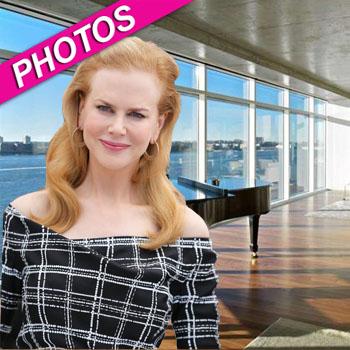 Article continues below advertisement
The 3,785-square-foot residence, which has a 30-foot-wide entrance gallery as well as sweeping views of New York Harbor, features three bedrooms and 3.5 bathrooms, reported the RealDeal.com.
Kidman bought the unit in 2003 under the name of her sister, Antonia Hawley, but has rented it out since 2011 for a reported cost of $45,000 a month.
Overlooking the Hudson River, the modern building's view was marred by the construction of the nearby Meier tower at 165 Charles Street, much to the dismay of the Cold Mountain star.