Miami Dolphins Star Chad Johnson Busted For Domestic Violence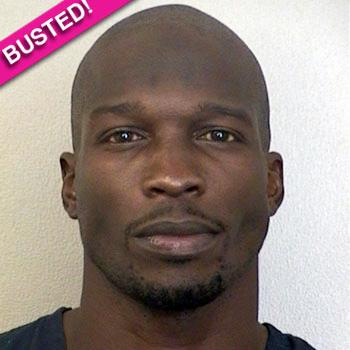 Chad Johnson -- known as Chad Ochocino when he appeared on Dancing with the Stars two years ago -- was arrested and charged with domestic violence Saturday night after an argument with his wife, Evelyn Lozada, turned bloody.
Davie, Florida cops say it started when the couple was driving home from dinner and Evelyn found a receipt for condoms in the car. The argument turned physical, Lozada told cops, and her husband headbutted her!
Article continues below advertisement
"She has a pretty good-sized laceration on her forehead," Davie Police Capt. Dale Engle told The Miami Herald.
Johnson and Lozada, who wed just one month ago, are reality TV regulars. In addition to his DWTS stint, she stars on the VH1 series, Basketball Wives. As a couple, they were both prominent in the premiere episode of HBO's Hard Knocks: Training Camp with the Miami Dolphins.
Ironically, as he walked out of the Dolphins' training facility on that episode, Johnson jokingly told team officials, "I'm going to get arrested this weekend."
MORE ON:
Celebrity Justice