Vanessa Paradis Spoke Of 'Unhappy Relationship' Days Before Announcing Split From Johnny Depp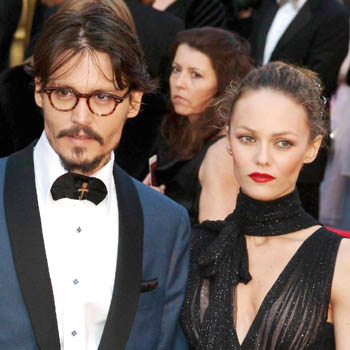 It was one of the Hollywood breakups of the year and now Vanessa Paradis has offered some insight into the end of her 14-year romance with actor Johnny Depp.
The French chanteuse sat down with Harper's Bazaar just two days before announcing her split from The Pirates Of The Caribbean star in June.
Vanessa, 39, who has two children with the hunk said: "Love is the strongest and most fragile thing we have in life.
Article continues below advertisement
"Nothing is ever for sure, but when something in love doesn't work from the beginning, it's never going to work. Don't push it."
In what now seems like a comment on their failed relationship, the gap-toothed actress also said: "When you meet the love of your life, it's just obvious and natural and easier… You keep learning all the time.
"Sometimes you could be in an unhappy relationship; you are very much in love with someone, but it's making you unhappy and you think things can change and you can work it out."