Jenelle Evans Slams 'Psycho' Sister And Shares Shocking Video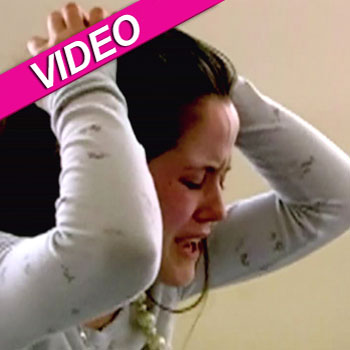 By Alexis Tereszcuk - Radar Entertainment Editor
Warning: This video contains explicit language!
Jenelle Evans is hitting back and throwing fuel on the fire in the intense battle with her sister, calling her "psycho," and RadarOnline.com has the shocking video where her sister is screaming and cursing at her young crying son!
"Goddamn stop!" Jenelle's sister Ashleigh Evans Wilson is heard screaming in the video while her son Gabriel is sobbing in the background.
Article continues below advertisement
"I need sleep I need food! F**k kid what is your f**king problem? Gabriel, seriously man, I can't deal with it much longer. I can't hold you," Ashleigh screams at the baby.
Jenelle, the MTV Teen Mom star who doesn't have custody of her own 3-year-old son Jace, tells her sister to let the baby cry in the crib while she packs.
"If he goes to bed early it's fine. You gave him food, you gave him a clean diaper, you gave him a bath, you gave him everything he asked, it's ok for him to go to bed," she says.
The video was posted shortly after RadarOnline.com ran a story about Jenelle and Ashleigh's ongoing battle. Ashleigh slammed her estranged sister, telling Star magazine "Jenelle is evil. She's always been jealous of me, but her latest stunt is her worst yet," after she claims Jenelle left her in California to fend for herself after trying to get out of an abusive relationship.
Jenelle Tweeted the video out to her followers, writing: "I hate to post this but I had to show someone. My sister treats her baby horribly. Something needs to be done. :("
Whose side are you on? Jenelle's or Ashleigh's? Tell us in comments!