Caroline Manzo's Surprise Birthday Celebration On RHONJ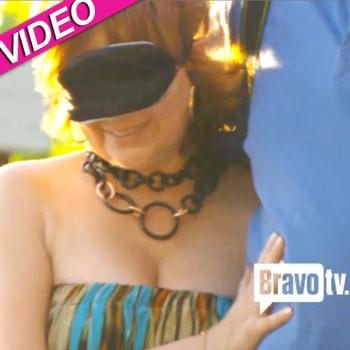 Caroline Manzo's birthday celebration on The Real Housewives of New Jersey surprisingly -- for this hit reality show -- came off without anyone screaming at each other.
Of course, there had to be some drama so her kids and their spouses went against her wishes and arranged a surprise party, blindfolding the family matriarch and whisking her off in a limo.
How did it all turn out?
You can catch a sneak peek of the party here, and watch the entire episode on Bravo, Sunday night at 10/9c.
Article continues below advertisement