Housewife Caroline Manzo Says Confronting Daughter About Her Weight Was Like 'An Intervention'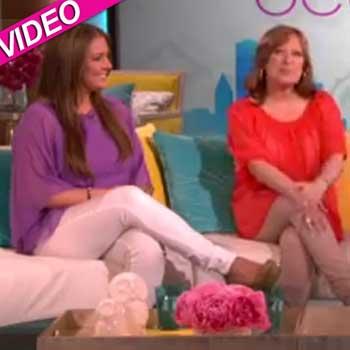 It may seem like a drastic move to some but Caroline Manzo has defended her daughter Lauren's decision to have lap band surgery. The straight-talking The Real Housewives Of New Jersey star went on Bethenny Frankel's talk show with her daughter Friday saying she supported the 24-year-old's decision.
Caroline, 50, said: "I don't consider it a desperate measure. I saw it as a means to an end and she's tried everything.
Article continues below advertisement
"We've supported her in every which way but when we saw her losing herself and not making good decisions…about just getting up every day and living and smiling…and at that point it's like it's not about what you want anymore. It's about what we have to do."
Asked by Bethenny if the Manzo family treated the situation like an intervention, Caroline said: "It was."
Lauren has lost 30 pounds since having the surgery in September 2011 and hopes to lose 30 more. She says the procedure was not a quick fix and insists her decision to go under the knife had nothing to do with being on TV. She said: "I just hated me."
Bethenny – who was one of the original Real Housewives Of New York – also confronted Caroline about her ongoing feud with Teresa Giudice. Asked if she would ever speak to her fellow housewife again, she said: "I choose not to."
Caroline also wouldn't commit to returning for another series of RHONJ saying only: "We'll see."