Exclusive
NBC News Should Let Ann Curry Out Of Her Contract, Says Source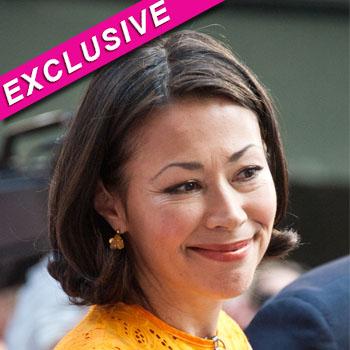 By Jen Heger - Radar Assistant Managing Editor
In the weeks since Ann Curry was fired from co-host of TODAY and demoted to "anchor-at-large" with the Peacock network, the popular journalist has only been on the air a few times, and friends close to Curry are saying that NBC News should let her out of her three year contract, RadarOnline.com is exclusively reporting.
"Here are the facts, Ann has only been on the air sporadically, after being promised a much bigger role. She is in year one of her three year contract, and the terms of the deal make it impossible for her to quit without serious repercussions, which includes a non-compete clause that keeps her off television for a period of two years," a source close to the situation says.
Article continues below advertisement
"Ann isn't going to quit, it's not in her nature, but her friends just wish that NBC would step up, do the right thing, and let her out of the contract. Ann has been with NBC for over 15 years, and she doesn't want to leave, but, she also doesn't want this pattern of being frozen out to continue. Something has got to change," the insider added.
As we previously reported, Matt Lauer is "hated" by several long-time producers of TODAY and the crew is in turmoil, all as a result of the morning show host having pushed NBC executives to dump Curry as his co-anchor.
"There are several producers that have been with the TODAY show for a very long time, over ten years, and Matt Lauer is now hated by them because they feel that he is responsible for Ann Curry's being fired. Ann was tremendously popular with the producers, cameramen, and other staffers of the show because she truly is a team player. Ann was all about the news, and breaking stories, just a true pro," a source close to the situation previously told us.
Article continues below advertisement
Despite huge efforts by TODAY producers, Good Morning America continues to nip at their heels in the ratings war, and staffers of the embattled morning show are grumbling that they feel it was a mistake to replace Curry with Savannah Guthrie.
"The crew is taking bets about what the cast will look like in one year, and the money is on Savannah Guthrie not sticking around if the ratings continue to plummet. The crew and producers don't have an issue with Savannah, in fact, they really like her, but they are just getting to know her. Ann was with TODAY for over 15 years," the insider said.
Curry was told that she would be covering the London Olympics as a special correspondent, "but only ended up doing one day of reporting, towards the end of the Games. It was a huge disappointment to Ann, and staffers that had looked forward to working with her. Ann just wants the network to live up to the promises they made, and put her back on the air, period, to report the news," the source said.