Exclusive
South African Singer Lira Reveals Her Style Secrets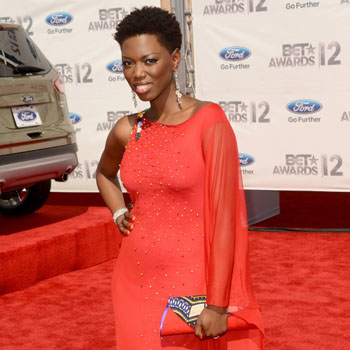 By Debbie Emery - RadarOnline.com Reporter
South African singer Lira wowed fans on the red carpet at the BET Awards last month and now the pop star is exclusively revealing the secrets of her global style to RadarOnline.com.
"My style is very embracing of my African self. Nothing reflects who we are as well as our own designs," Lira told RadarOnline.com in an exclusive interview. "They are colorful, and vibrant. They also celebrate hand-crafted work."
Article continues below advertisement
Having grown up in Johannesburg's East Rand, the Afro-Soul vocalist, who refers to her music as "a fusion of soul, funk, elements of jazz and African," said her biggest style icon is Miriam Makeba.
"She made African fashion world famous. I also love fashion from the 20s and 30s. Classic elegance!" she gushed.
"On the BET Award's Red Carpet I wore a one sleeve red silk gown by a South African designer named Sylvester Falata, who designs many of my award show dresses. The African inspired clutch was from a designer named Maria McCloy and the pumps were designed by my favorite shoe designer, Errol Arendz."
Along with designers from her home continent, Lira is also enamored by fashion gurus from Europe, especially Italy.
"Right now my favorite accessories are Giorgio Sermoneta gloves - they're exquisite, elegant and funky gloves for every occasion. I buy a ton of them when I'm in Rome," she told RadarOnline.com.
"I love colorful, flowing clothes that are comfortable. I generally keep it playful even if I'm in a glamorous number, it has to have something fun about it. I also have a weakness for bold neck pieces."
Article continues below advertisement
Just in time for the release of the latest installment of the Batman saga, Dark Knight Rises, Lira revealed: "My current fashion fetish is cat suits! I found the most awesome ones in a shop based in Sandton, Johannesburg called Cameroon Clothing, located in Morningside Shopping Center.
"The cat suits range from casual easy to wear on a daily basis, to cat suits that you can wear to an event. I liked them so much I bought up every design they had, and I wore them all summer."