Sage Stallone Autopsy May Take Place Sunday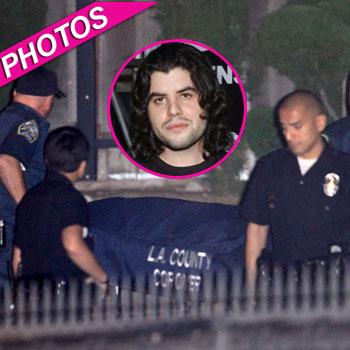 Sage Stallone's remains were removed from his Studio City home by the Los Angeles County Coroner late last night, and an autopsy is now pending.
It could take place as early as Sunday but it's expected toxicology tests will be required to determine the cause of death, and the results of those will take several more weeks.
As RadarOnline.com has been reporting, Sage, 36, was found dead at just before 3 pm Friday.
Article continues below advertisement
"There were a number of prescription bottles found at the scene but it did not appear to be suicide and no note was found," a source told us.
Sage had two movie companies, Moonblood Pictures and Grindhouse Releasing, which restores and preserves B-movies. He also had "financial problems," a source told The New York Post "but he wouldn't turn to his father for money."
Sage's father, Sylvester, was at Comic-Con in San Diego when he got the news of Sage's death.