Baywatch Baby Weight Battle! Nicole Eggert Is Sweating Her Way Back To Swimsuit Body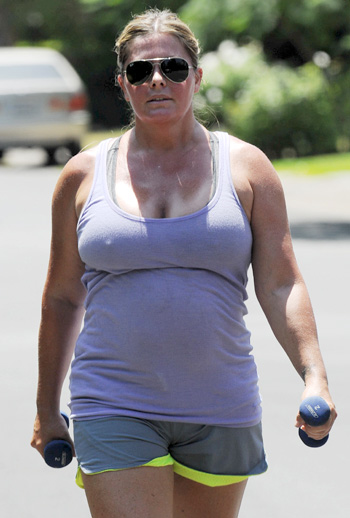 It's been a year since she gave birth to her second child, and Nicole Eggert is determined to get her Baywatch body back!
The 40-year-old, who rose to fame rocking the iconic red swimsuit on the hit television show, is vigorously trying to get back in shape since gaining pregnancy pounds, hitting the streets of Los Angeles with her trainer this week.
Clad in shorts and a tight tank top, Nicole appears to have dropped a few dress sizes since she was spotted hiking around her Los Angeles neighborhood in March.
Article continues below advertisement