Michael Phelps Wins His First Gold In London Olympics, Makes History With 19th Medal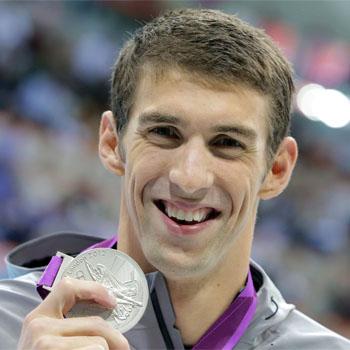 Michael Phelps is the king of kings.
The American swimming superstar won his first gold medal in the London Olympics Tuesday night -- finishing first in the 4x200-meter freestyle race -- but more importantly, it marked the 19th Olympic medal of his career (15th gold medal), giving him the record for the most Olympic medals ever!
"It has been a pretty amazing career," the 27-year-old Baltimore native said, "but we still have a couple races to go."
Article continues below advertisement
Fellow swimmer Ryan Lochte called his peer "one of the toughest racers and one of the best swimmers ever to live … it's pretty awesome."
The hunky Phelps, who won a record-eight gold medals during an epic run at the 2008 Olympics in Beijing, can pad his record with medals in his three remaining events over the next four days: the 200 individual medley, the 100 butterfly and the 4x100 medley relay.
RELATED STORIES: