Katherine Jackson's Doctor Wrote Fraudulent Prescriptions For Janet Jackson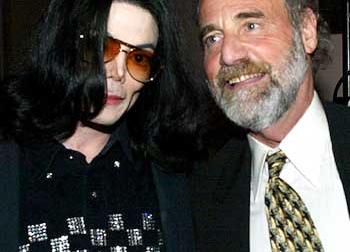 The doctor now treating Michael Jackson's 'missing' mother has a long history with the famous family and was reprimanded for writing fraudulent prescriptions for the King of Pop's sister, Janet.
As RadarOnline.com exclusively revealed Dr. Allan Metzger was the physician called upon by Jermaine and Randy Jackson last week to examine their mom. Her regular doctor knew nothing of Metzger being brought in.
Article continues below advertisement
Katherine Jackson was later reported missing by her grandchildren and a nephew.
This isn't the first time Metzger has become embroiled in the Jackson family drama.
On September 20, 2000 he was issued a Public Letter of Reprimand by The Medical Board of California for engaging "in fraudulent medical practice based on prescriptions written for an international entertainer using a false/fictitious name."
He later admitted that entertainer was Janet Jackson and that he'd written prescriptions for her in false names to protect "her anonymity."
It was later revealed that as Michael's doctor in 2003, he  prescribed him drugs under the alias Omar Arnold.
Metzger eventually went on to testify on behalf of Dr. Conrad Murray in Michael Jackson's manslaughter trial.
He claimed he had turned down the singer's request for Propofol - the drug which killed him - just a couple of months before he died.
Article continues below advertisement
Dr. Conrad Murray Files Docs To Appeal Verdict - Now Repping Himself
Paris Jackson is fuming that her uncles have allowed Metzger to treat her grandmother after he testified that her late father was a heavy drug user. something she took to Twitter to dispute.
"The same doctor that testified on behalf of dr. murray saying my father was a drug addict (a lie) is caring for my grandmother….just saying," Paris wrote.