Exclusive
Jennifer Lopez Has 'Absolutely No Control' Over Her Twins, Running Amok On Tour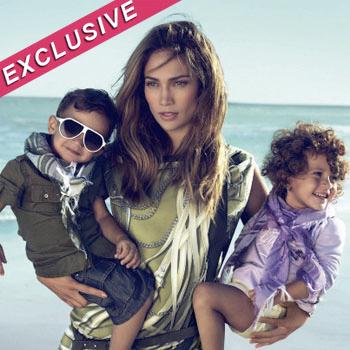 Article continues below advertisement
"Jennifer has absolutely no control over her children," a source said. "When she's rehearsing for the show and Casper is on stage with her, the kids are left pretty much to their own devices without much supervision.
"That's when all hell breaks loose and Max and Emme embark on a self-destructive path. They run around, kicking out wires, getting in the way of stagehands and are a real problem.
"Worse still, Jennifer or Casper have said nothing about it -- telling the stagehands they are 4-year-old kids and it's to be expected.
"But they have been breaking expensive equipment and making life difficult for everyone. It's a miracle they haven't been electrocuted yet because the lighting systems are very dangerous.
"The twins are complete brats with zero discipline, and Jennifer isn't behaving like a responsible parent," the source revealed.
J-Lo and Enrique have just embarked on their 20-city tour, which began in Montreal on July 14 and will end in Miami on August 21.
Article continues below advertisement
Earlier this week, Jennifer celebrated her 43rd birthday in style thanks to boyfriend Casper.
Casper whisked her off to a pier on Manhattan's west side for a surprise party which he arranged with the help of her manager Benny Medina.
They were joined by guests including Mary J. Blige and Casper reportedly treated Jennifer to an expensive necklace with a tiny pink diamond teddy bear on it.
Jennifer and Casper began dating last autumn, just a few months after her seven-year marriage to Marc Anthony ended in July 2011.