Exclusive
Marc Anthony's Divorce Lawyer Reaches Out To Jennifer Lopez's First Husband!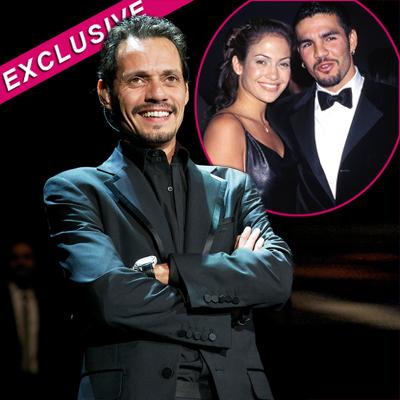 Radar Assistant Managing Editor
The gloves are off in Marc Anthony's divorce from Jennifer Lopez, as the Latin crooner's attorney has reached out to her first husband Ojani Noa to explore if the American Idol judge spent time with him while married to Anthony and if she has offshore accounts, RadarOnline.com is exclusively reporting.
Anthony filed for divorce from JLo last week and is seeking joint custody of the former couple's four year old twins, Max and Emme.
Article continues below advertisement
A source close to the situation claims that Anthony's attorneys are investigating allegations that Lopez spent time with Noa while married to their client and if so, what the nature of their relationship was.
"Marc Anthony's lawyers are following up with allegations that Jennifer was seeing Ojani while married to Marc, before and after the twins were born. Jennifer allegedly would go to Ojani's Hancock Park house and spend time with him, without Marc's knowledge" the insider tells RadarOnline.com.
In addition, one of Anthony's attorneys has formally reached out to Noa's camp and is seeking financial information and records relating to JLo!
"Marc's attorney wants to review financial records and information that Ojani has as he believes JLo has money in offshore accounts," the source claims.
"Ojani has extensive records still relating to his time with Jennifer. It seems that Marc is going after her money and it's looking like this could be a divorce battle royale!"
Article continues below advertisement
After walking down the aisle in 2004, the musical couple announced they had split last July but have remained on speaking terms since, despite disagreements over how much time he gets to spend with the children.
While Anthony lives in luxurious surroundings, the same can't be said for Ojani these days.
"Ojani is basically homeless now and completely broke and unable to find work. He blames Jennifer for this because her lawyers have threatened to sue anyone who has hired or wants to hire Ojani, claiming that any public mention of Ojani being married to her in any form of publicity is a violation of their marital settlement agreement," the source states.