Jack Osbourne: I Will 'Adapt And Overcome' In Battle With Multiple Sclerosis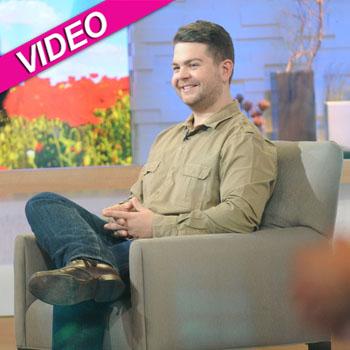 Reality star Jack Osbourne, appearing on Good Morning America Monday, says he will "adapt to and overcome" in his battle with multiple sclerosis.
The 26-year-old son of Ozzy and Sharon Osbourne said he was tipped off to the ailment when he realized he was rapidly losing vision -- 80 percent, doctors later diagnosed -- in his right eye.
The London-born celebrity said his "vision is coming back slowly," adding he's afflicted with the "most common and least aggressive" strain of multiple sclerosis.
Article continues below advertisement
The new father of an infant daughter named Pearl said he's been adhering to "a recipe for good living" -- sleep, healthy eating and eliminating stress -- since he was diagnosed.
Watch the video on RadarOnline.com
"It's kind of manageable," the courageous Jack said. "I've started medication, my vision's coming back slowly … other than that, no side effects.
Jack credited Montel Williams, a fellow celeb with MS, as his "go-to-guy" for questions on having to deal with the disease.
MORE ON:
hollywood happenings