The Captain & Crystal! Hugh Hefner Back On Board With His Runaway Bride!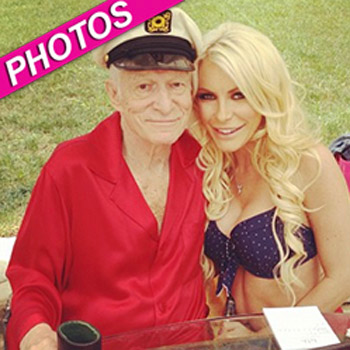 Article continues below advertisement
As RadarOnline.com exclusively reported, Hef & Crystal are "taking things slowly," since she moved back in and aren't in a rush to walk down the aisle.
86-year-old Hef and his #1 girlfriend spent the day by the pool at the Playboy Mansion surrounded by friends and family for the annual 4th of July celebration.
He exclusively told RadarOnline.com at the Playboy Jazz Festival that he has had every expectation he ever had met, saying "I dreamed impossible dreams and they came true."