Talent Runs In The Family! Bobbi Kristina Makes Her Acting Debut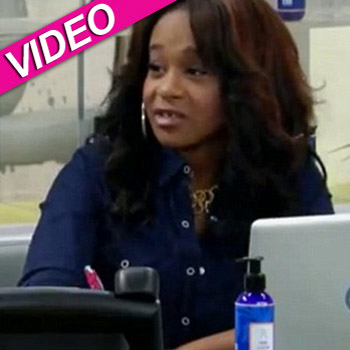 Article continues below advertisement
For Better or Worse is based on Perry's hit movies Why Did I Get Married? and Why Did I Get Married Too?, and it focuses on the every day lives of couples Marcus and Angela, Joseph and Leslie, and Richard and Keisha.
As RadarOnline.com previously reported, Bobbi will be appearing in just one season and is now concentrating on her reality TV show.
Lifetime has tentatively named the show The Houston Family Chronicles and it will follow the lives of Bobbi Kristina and her extended family, including Whitney's brother Gary Houston, his wife Pat Houston and their daughter Rayah, as well as Whitney's mother Cissy Houston.
"Whitney Houston's sudden passing left behind a major void felt not only by the world, but also by those who loved her most, her beloved family. The Houston Family Chronicles follows those closest to the pop music icon as they try to pick up the pieces after her untimely death," the network said in a statement.
"Pat Houston, Whitney's sister-in-law, manager and most trusted confidant, manages the business and estate of the beloved singer and her most prized possession, her daughter Bobbi Kristina. The series will follow Pat and her husband, Gary, Whitney Houston's brother, as they take on their greatest challenge, supporting and guiding Bobbi Kristina as she faces the world alone, without the one person she relied on the most, her Mother. A mother to her own teenage daughter, Rayah, Pat understands the difficulty of raising a young woman in a world where social media and peer pressure are the norm."