Thomas Kinkade's Widow And Mistress To Face Off In Court In Battle For His Millions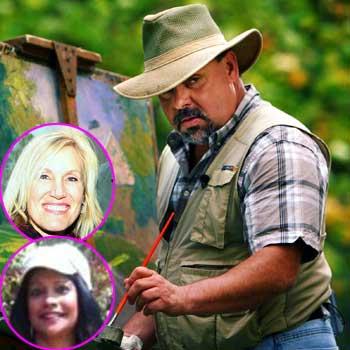 When Thomas Kinkade died three months ago, he left a widow, a mistress and an estate worth $60 million.
Tomorrow the two women -- Nanette Kinkade and Amy Pinto -- will face off in court where a judge will decide who gets to administer the estate of the so-called Painter of Light.
The critically maligned but commercially successful artist, who battled alcoholism for three decades, had been legally separated from Nanette for two years before his death April 6. Pinto has said that she and Thomas were planning a Fuji wedding as soon as he divorced.
Article continues below advertisement
She's also come forward with two handwritten wills that bequeath her $10 million, Kinkade's house and studio in the Silicon Valley suburb of Monte Sereno, and the right to create a Kinkade museum.
Nanette has moved to block all that and has called Pinto nothing more than a gold digger.
The Los Angeles Times reports that in papers filed by Pinto, her attorney stated, "Amy and Thomas were deeply in love. They both believed that fate brought them together to help each other through the difficult times they both encountered as well as to share their dreams of a life together."
Nanette's attorney says, not so fast. Her side claims Thomas' will was up to date, and that Pinto just wants to "misappropriate...trade secrets for her own purposes or disclose them to third parties."
The probate judge who will rule on the warring arguments Monday will do so in secret. The Painter of Light's estate is being decided under seal.
RELATED STORIES: