Madonna Flashes Crowd During Istanbul Concert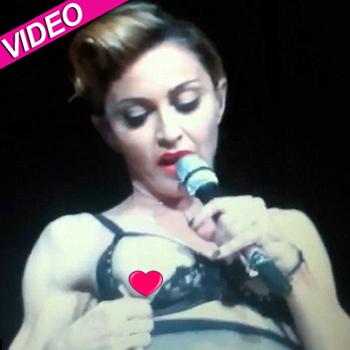 Even for Madonna it was shocking. The 53-year-old singer exposed her right breast to an audience of over 55,000 people during a performance of Human Nature at the Turk Telecom Arena in Istanbul Thursday night.
It what seemed to be a carefully choreographed mini-striptese, Madonna took off her blouse and then pulled down the right cup of her bra, revealing her breast.
The crowd went wild as the singer then turned her back to the audience, and stood with her hand down her pin-stripped trousers.
Article continues below advertisement
She finished off the sexy routine by going into Like a Virgin.
How very Madonna of her!