Tardy For The Rent Payments? Kim Zolciak's Landlady Claims She's Evicting Her!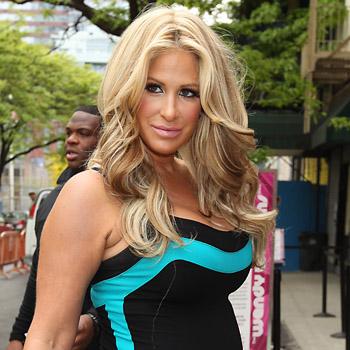 Article continues below advertisement
Kim's lease was apparently up on May 31 and according to Media Take Out she is in the process of being evicted!
Kendra's Tweets range from slamming Kim and her money woes: "I would LOVE to compare Net Worth statements. but do people who live check to check have one?? Let's do it!!" To writing about the action she's taking to get Kim out.
"I am not allowing anything to happen. Hence the lawsuit and they have been on notice to call Two Men and a Truck!" Davis wrote.
Kim has been vocal about slamming Kendra's version of the story, writing, "Too bad my rent has been paid each and every month on time ...so now what?" and dismissing Kendra's alterior motives, writing, "Oh! So now I dont pay my rent LMAO...Ppl will say anything for attention. I know if ppl weren't paying me Id have a lawyer not twitter court."
This fight will definitely make for an exciting summer in the ATL!