Kate Gosselin Takes An Ice Cream Break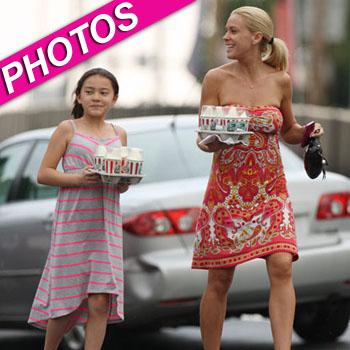 We haven't seen too much of Kate G recently, so it makes news when the former reality star steps out to grab some ice cream with her kids.
She and Mady, 11, stopped into Rita's Ice Cream, near their home in Wernersville, PA, to buy cones for the whole gang.
It may have been a treat for the gardening all the kids did with their mom earlier in the day at their home.
Or maybe Kate's still celebrating the interview ex-husband Jon did earlier in the week where he said he was "sorry" for the role he played in the collapse of their marriage.
Article continues below advertisement