Kanye West's Burglarized Home For Sale: Take A Peek Inside!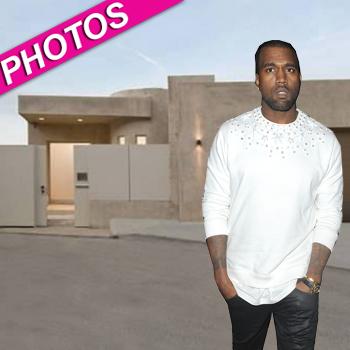 Article continues below advertisement
"The owner wasn't home at the time and it is unknown if any property was taken," said LAPD Officer Bruce Borihanh, as investigators revealed that the house on Fareholm Drive was "not often in use."
Staffers called 911 after discovering the break-in, and while no details have been revealed on what was taken, there was reportedly evidence that thieves dropped some of West's belongings as they left.
Kim Kardashian's boyfriend recently put the house up for sale with a price tag of $3.995 million, amidst rumors that the celeb couple is planning to move in together.
The bizarre décor is an homage to kitschy pop culture, and photos reveal it has Jetsons cartoons adorning the walls, giant Toy Story figurines, Andy Warhol 'Campbell's Soup Can' paintings, and huge piles of stuffed animals.
With her impeccable taste and style, it is easy to see why Kim was encouraging the Grammy award winning hip hop star to sell up and move into somewhere more mature!
RELATED STORIES: