Teen Mom Chelsea Houska Wants To Pose For Playboy, Dad Says No Way!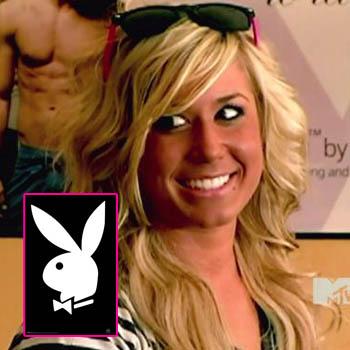 Is Chelsea Houska the next Playboy centerfold? Not if her father has anything to do with it!
Radaronline.com first reported that the Teen Mom 2 star's website was shut down because she wasn't paying the bills. Well, now the webmaster who she hired to build her site is spilling the beans on what went down and he's got the texts to back up his story!
"Chelsea's father sent me an email over a week ago asking if I could help jumpstart Chelsea's career after they finish their fourth season of Teen Mom 2, which they are presently taping. I immediately responded after doing some research and said 'absolutely,'" the webmaster tells CelebrityVIPLounge.com.
Article continues below advertisement
"Chelsea told me she wanted me to manage her and agreed for me to get started and would sign the agreement and NDA I sent over and pay me immediately because she would be off to school that following Monday. I went ahead and began work and immediately reached out to several companies for her to endorse her own lines, and worked MANY hours updating her website and communicating with her back and forth. She then expressed her interests in posing for Playboy and Maxim magazine, and when I told her that I could make that happen she was so excited.
"The next day however, I got a text from her father stating that Playboy was not the route that Chelsea wanted to take. Maybe Chelsea was drunk when she told me that, because she surely said it loud and proud on the phone in front of her friends, away from her father while at her cabin."
The 20-year-old's father soon took control of the situation though and began texting with the webmaster to make it clear that, "Playboy is NOT the type of buzz" his daughter wants.