Ray J's Confrontation With Bobby Brown Over Whitney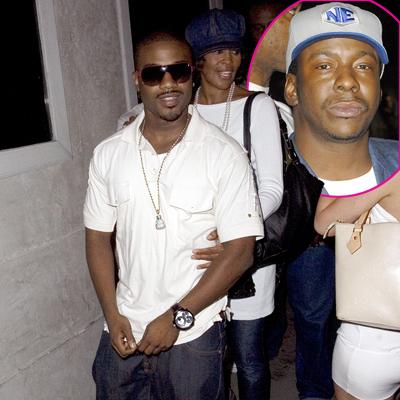 The June issue of Vanity Fair sheds new light on the final days before the shocking death of Whitney Houston last February, including her relationship with her rumored boyfriend, Ray J, the singer/actor most famous for being Kim Kardashian's partner in a 2007 sex tape.
In the article, Vanity Fair's contributing editor Mark Seal talks with several people connected to the late pop icon, including to Karrine Steffans, the onetime girlfriend of Houston's ex husband Bobby Brown.
Article continues below advertisement
Seal writes that Ray J was a cause for concern to people associated with the I Will Always Love You singer. Steffans told Seal that one night she received a call from Ray J. "He said, 'Is Bob (Bobby Brown) still staying with you?' I said, 'Yeah, he's right here.' And Ray said, 'Tell him I f*cked both of his chicks, you and now his wife.'" Steffans goes on to tell Seal, "Bob's big thing was everyone blamed him for her downfall, but when he met her she was already using drugs. He always felt very angry about that. He told me, 'What everybody saw wasn't the real Whitney.' He always said her private persona—which you saw on Being Bobby Brown—was who she really was."
In the article, Seal also says he reached out to Whitney's longtime friend and former creative director, Robyn Crawford, who was once rumored to be the singer's gay lover – something both Houston and Crawford denied. Seal says a package he sent Crawford in hopes of speaking with her was returned with "Refused by R. Crawford; does not want" written across the front.
Houston drowned in the bathroom of a Beverly Hills hotel on Saturday, February 11, the day before the Grammy Awards. An autopsy showed her death was an accident, but that she suffered from heart disease and had cocaine, marijuana, as well as other prescription medicines in her system.