Matthew Badger Suing City Of Stamford For Christmas Fire That Killed His Daughters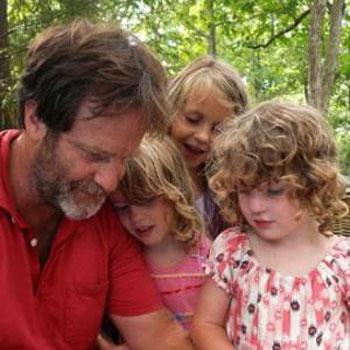 Matthew Badger, the father of three girls killed in a Christmas day fire that also took the lives of his mother and father-in-law, is suing the city of Samford, Conn. for failing to properly oversee construction of the house where they died.
Richard Emery, Badger's attorney, said a notice of intent to sue the city was filed yesterday, reports AP.
"They allowed a fire trap to exist under their supervision with children in it," Emery said.
Article continues below advertisement
As RadarOnline.com reported, advertising executive Madonna Badger was living in the house with her young daughters, Lily, Sarah and Grace. She and Matthew were in the process of divorcing.
On Christmas, her parents were visiting overnight as was Madonna's boyfriend Michael Borcina, the contractor who was handling renovations on the recently purchased waterfront mansion.
Madonna Badger and Borcina both escaped the flames, and it was later revealed by fire officials that Borcina had improperly disposed of yule log embers which started the deadly blaze. Stamford police officials also confirmed that Borcina's contractor's license had expired in both Connecticut and New York.
Emery said that Matthew Badger would also probably file a lawsuit against Borcina, but first he is focusing on the city of Stamford.
"They had inspections there," Emery said. "They granted permits there when they shouldn't have granted the permits. They were well aware of the fact that a smoke detector system which even had been installed was not hooked up. None of this would have happened if Stamford did its job."
MORE ON:
Celebrity Justice
Article continues below advertisement