Three Generations of Gorgeous! Cindy Crawford Models With Mom And Daughter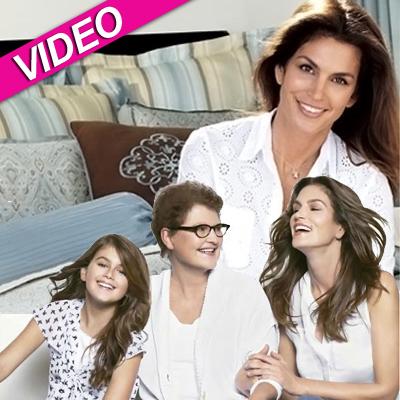 Apparently Cindy Crawford wasn't serious about suspending her daughter's modeling privileges!
Less than three months after the 45-year-old supermodel banned her beautiful daughter Kaia from a young career on the catwalk, the 10-year-old is back to striking a pose with her model mom and her grandmother, in a new Mother's Day ad campaign for JCPenney – and RadarOnline.com has the photo and video.
Article continues below advertisement
The three generations of Crawfords are featured in both editorial and video adverts for the department store, wearing blue jeans and light colored tops.
"She's the best mom in the world. She's so nice and I can actually hang out with her and have fun," Kaia adoringly says about her mother in the video.
"At this point, she's too young to pursue a career," the 45-year-old supermodel told The Daily about her "mini me" in February 2012, after Kaia gained mass attention for a Young Versace campaign. "There aren't even a handful of jobs for a 10-year-old girl. But if she's 17 and wants to try it, of course, what can I say?"