'Princess' Christina Aguilera Hogs The Spotlight In Fishnets And Tiara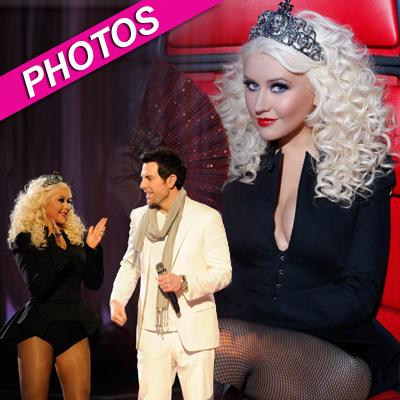 Article continues below advertisement
And she absolutely queened over former Mickey Mouse Club co-star Tony Lucca, who's being mentored by Adam Levine this season.
After one of his performances, she told Tony he did a nice job -- before implying Adam boot him in favor of someone else!
"I know the obvious choice is Tony," she said, "but Adam should take a look at Katrina Parker, because she's a star."
The Voice airs on NBC Mondays at 8/7c and Tuesdays at 9/8c.