Charlize Theron On Plastic Surgery: 'I Can't Foresee Myself Ever Going Under The Knife'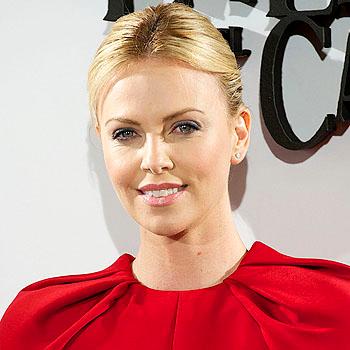 Article continues below advertisement
"I look in the mirror and my face is changing," she explains, "and I have a different relationship all of a sudden with myself. Your face changes, things change—that's just kind of what happens."
Theron, who recently adopted a baby boy, Jackson, is not bashful about sharing her struggles with vanity, due to the pressures of Hollywood.
"It's hard, though in this industry, because I think so much importance is put on how you look, and I'm not brave enough to be like, 'You know what? I'm just going to let it happen. Whatever. I'm so cool with every line on my face.' There are days when I definitely look in the mirror and go, 'All right, I need to find a cream.'"
And though she won't go under the knife any time soon, she can't predict what the future has in store.
"I can't foresee myself ever going under the knife, but then again, I'm only in my mid-thirties. Maybe it's different when you're in your mid-sixties. I don't know, so I don't want to make statements about where I'm gonna be in 30 years."
"But as of right now, I definitely have a different relationship with the way I look. It's not all-consuming. But I'm also human so I have days when I look in the mirror and go, 'All right . . . Things are definitely changing.' I can see that."