Celebrity Twitter Pics Of The Week! The Good, The Bad & The Outrageous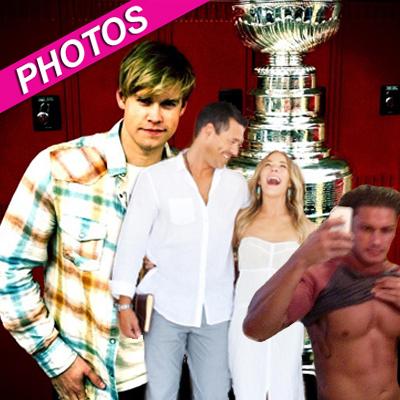 RadarOnline.com Features Editor
Hollywood's hottest stars are snap-happy, but are their personal photos a little too much for Twitter?
Celebrities love sharing their personal photos with their fans via social media, but sometimes they post pics that aren't entirely appropriate. From raunchy strip club lap dances to adorable pet portraits, RadarOnline.com has all the good, the bad and the outrageous celebrity Twitter photos of the week.
Article continues below advertisement
It's double the fun when two of the most curvaceous stars in Hollywood get together and pose for a photo! Coco and Kim Kardashian hung out together in NYC, showing off their awesome assets in a totally sexy pic. "Kiki & Coco," Kim captioned the fun photo.
LeAnn Rimes is a blushing bride again -- and this time she is barefoot! The singer and her husband of one year, Eddie Cibrian, shared a photo from their vow renewal ceremony, which took place last week.
Rihanna is a Good Girl Gone REALLY bad! The scandalous singer spent a wild night in a Queens strip club, sharing photos of herself getting lap dances and tossing money at strippers.
Purple-haired Kelly Osbourne hammed it up with CNN's silver fox Anderson Cooper, while taping a segment for his show that will air in May, while Glee star Chord Overstreet proudly posed with the NHL Stanley Cup on the hit of his hit show.
What other stars posted good, bad and outrageous photos on Twitter this week? Find out by clicking here.