Celebrity Imperfections! 10 Stars With Not So Terrific Teeth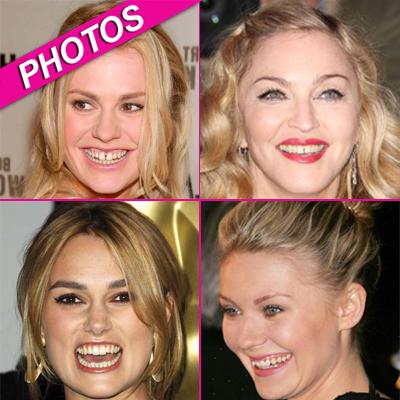 Article continues below advertisement
Everyone loves a little bling, but on their teeth? Along with his trademark face tattoo, Mike Tyson also has some decoration in his mouth – two gold teeth!
Keira Knightley's teeth are crooked and even she is shocked that no one has ever told her to get to a dentist! In an interview with CBS news, the Brit beauty revealed that her "wonky teeth" had never been an issue in getting work.
Morgan Freeman and Steve Buscemi have plenty of money, but apparently don't care enough about their yellowed teeth to get them whitened.
What other stars have not-so-terrific teeth? Find out by clicking here.