Brooke Mueller Heads Back To Rehab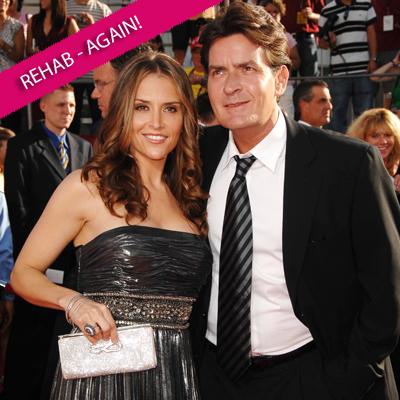 Charlie Sheen's ex-wife Brooke Mueller has landed back in drug rehab, RadarOnline.com has confirmed.
"As part of her ongoing treatment and as planned," her rep Steve Honig said in a statement, "she voluntarily checked herself into a rehab facility several weeks ago."
The 34-year-old mother of Sheen's twins, is seeking help for her well-documented addiction to crack cocaine, a source told RadarOnline.com.
Article continues below advertisement
Mueller has been in rehab more than 10 times, the source added, as she has unsuccessfully battled addiction for more than a decade.
Complicating the issue is that Brooke remains on probation in connection with a cocaine arrest in December after police found the drug in her possession following a spat with a woman in an Aspen nightclub.
"Brooke's family is hoping that she finally understands the consequences of her actions," a source told the website. "That is, she risks losing all of her rights to the children if she doesn't get clean, once and for all."