Bobby Brown: The 'Best Thing' To Do On Night Of Whitney's Death Was To Perform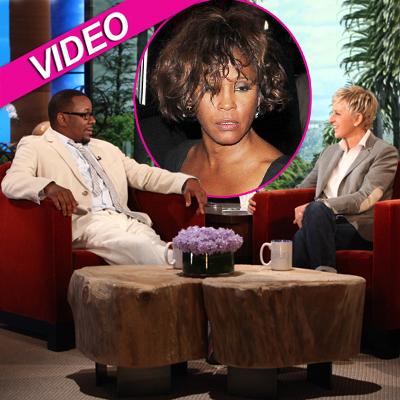 The show must go on, Whitney Houston's ex-husband Bobby Brown tells The Ellen DeGeneres Show Wednesday, in explaining why he took the stage in Mississippi the night of his ex-wife's death.
"I was … performing and I got the call," the My Prerogative singer said of the February 11 New Edition concert. "Of course, I tried to get a flight -- tried to rent a jet -- whatever I had to do, but it was impossible. So I knew the best thing that she would want me to do was perform.
Article continues below advertisement
"You know, we are performers -- that's what we did -- that's what we do and she would want the best for me."
Asked what he'll miss most about his wife of 15 years, Bobby gave the answer most of the world did: her sweet sounds.
"Just to see her sing was amazing," Bobby, 43, told Ellen. "Where she came from with it, was amazing. That's what I'm going to miss."
Ellen remembered Whitney's brilliance during rehearsals at various award shows both stars appeared at, which Bobby recalled with fondness.