Bobby Brown Breaks Silence On Whitney's Death: 'I Love That Woman'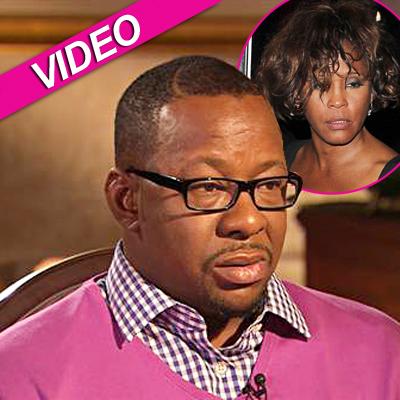 Whitney Houston's ex-husband Bobby Brown broke his silence about her death for the first time on The Today Show Wednesday.
Bobby, 43, told Matt Lauer his relationship with Whitney "was great … I had 14 beautiful, beautiful years with that woman.
"I can honestly say that -- I love that woman with -- with everything that I am," the pudgy former teen idol told Lauer. "And I believe she loved me the same way."
Article continues below advertisement
The New Edition singer said he hadn't used narcotics until delving into a relationship with the late Whitney, who he was married to from 1992 to 2007, and had a daughter with, Bobbi Kristina.
"I smoked weed, I drank the beer, but no, I wasn't the one that got Whitney on drugs at all … I worried about it when ... we first got together until I tried it," he said. "And when I tried it, for some reason, I have an addictive personality."
He added, "It's just unexplainable how one could, you know, say he got her addicted to drugs -- I'm not the reason she's gone."
Still, he said he regrets not doing more to help his troubled ex.
"Maybe I could have done something different to insure she had a longer life," he said. "But, you know, you have to want it. God probably just wanted her up in Heaven, in the choir."
Article continues below advertisement