Jay-Z Tells Oprah, 'I'll Probably Have The Worst Spoiled Little Kid Ever'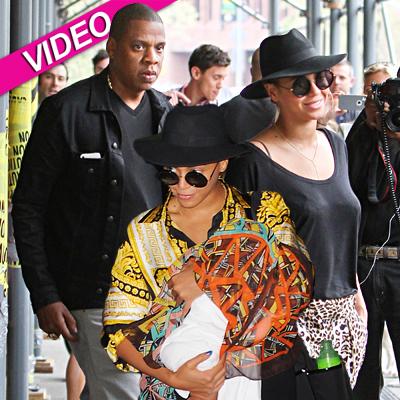 Jay-Z, appearing on Oprah Winfrey's Oprah's Master Class: Special Edition Sunday, admits he's probably going to be quite the pushover parent when it comes to taking care of his daughter Blue Ivy.
"I imagine I'll take things I learned from my mom and things I've learned from raising my nephews and apply that," Jay-Z said. "Then at the end of the day, I just know I'll probably have the worst spoiled little kid ever."
Article continues below advertisement
The Big Pimpin' singer continued, "Well, I mean, everyone imagines they'll be a great dad -- until they're teenagers saying, 'Get away from me, Dad. You're embarrassing me!' Right? Everyone imagines that, right?"
Watch the video on RadarOnline.com
Blue Ivy was born to Jay-Z and Beyonce this past January in dad's native New York.
Oprah's Master Class airs on OWN.
First Look: Oprah's Master Class - Special Edition