Bethenny Frankel: I Paid My Dues In Hollywood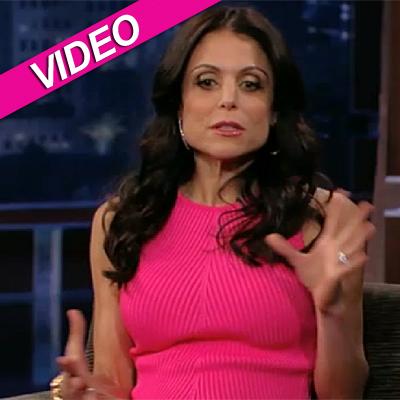 While reality star Bethenny Frankel did not talk about the (shaky) state of her marriage to husband Jason Hoppy on Wednesday's Jimmy Kimmel, she did share a telling tale about her early attempts to climb up the show business ladder.
"I've done the nitty gritty, I've been the assistant," the reality mogul said, recalling how she was an assistant for producer Jerry Bruckheimer's wife Linda, and Paris Hilton's mother Kathy.
Article continues below advertisement
One of the bizarre tasks Bethenny said she had to do -- prior to the days of pre-paid theater tickets -- was to sit in theater seats for Bruckheimer and his wife as a way of reserving them.
"That's insanity," Kimmel said. "That's the craziest thing I've ever heard."
"Yeah, at Century City absolutely!" Bethenny said.
After Bethenny said she'll never be in any of Bruckheimer's films now, Kimmel joked, "Maybe you can go see one!"
Watch the video on RadarOnline.com
As we previously reported, Bethenny and Jason have both met with divorce lawyers recently, and an insider told Star magazine, "They are going to get a divorce … it's imminent."
The couple, who married in March 2010, have a 2-year-old daughter named Bryn.
For more on this and other stories, check out the new issue of Star, on newsstands Thursday.