Bethenny Frankel Admits 'I'm Flawed' & 'Overwhelmed'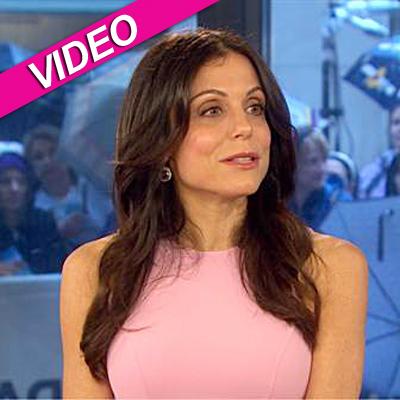 RadarOnline.com Entertainment Editor
Bethenny Frankel's successful life may seem picture perfect, but the reality star admits that she's "flawed" and is even "overwhelmed" with her marriage sometimes.
The 41-year-old Skinnygirl Margarita mogul has written a new fiction book titled Skinnydipping, and she told TODAY on Tuesday that she has the same problems that other women have.
"I think it is my message to say, 'Yeah, we're not perfect. We're flawed. I'm flawed but I'm having fun.... We have some not-so-good moments, but all in all, you can really get to where you want to get to. And we'll do it together,'" Bethenny told Ann Curry.
Article continues below advertisement
"I like to make people realize they're not alone in what they're going through, whether it's their marriage, the sex in their marriage, having a baby or feeling overwhelmed, that's what I'm feeling!"
Bethenny's marriage troubles with her husband Jason Hoppy have been the central theme of her show this season, with the two bickering constantly on camera, but she said he's been very supportive of her foray into fiction writing.
"Jason said to me, you're really loving this writing…I loved it more than any project I've ever worked on."
And just in case you can't get enough of Bethenny, she will be hosting her own talk show this summer.
"I have incredible fans," she said.
"I have a great relationship with them, whether it's on Twitter, emails or letters, I know exactly who they are. We are in a relationship. It's why I wanted to do a talk show. I have a talk show (coming up) on Fox this summer. It's for them, so we can have a conversation, rather than just watch me living my life on television."