Vanessa Williams Opens Up About Her 'Frightening' Teenage Pregnancy And Abortion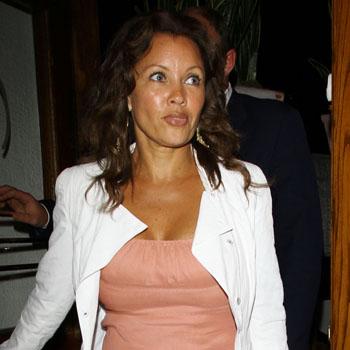 By Debbie Emery - RadarOnline.com Reporter
Having opened up earlier this month about the sexual abuse she suffered as a 10-year-old, Vanessa Williams is now revealing her heartbreaking secret high school pregnancy that ended in abortion.
"Being pregnant is the most frightening thing that happens in your life," revealed the 49-year-old Desperate Housewives star during an interview with ABC's Nightline. "I knew in high school that's something that I was not prepared to do, or fight, or struggle with."
Article continues below advertisement
The actress claims her early sexual awakening was a direct response to the molestation she suffered at the hands of a female family friend, as RadarOnline.com previously reported.
"I think I was highly sexualized because I was in fifth grade and I had this experience," she explained. "Because it feels good, you're like, OK, well this is supposed to be normal. That's not normal for a 10-year-old to be seduced."
While appearing on Nightline with her mom, Helen Williams, Vanessa revealed how she had aborted her baby as a teen because she was too scared to tell her parents about her fall from grace.
Now a mother of four, the Ugly Betty star remained close-lipped about the abuse for many years, but she's now sharing her sad secret in her upcoming memoir, You Have No Idea.
In the autobiography, she also talks about another example of her wild younger years when she let a photographer take photos of her nude after he promised they would never be released.
Article continues below advertisement
"I started out on top of a cab and ended up in a studded collar upstairs an hour later," Williams said. "That was my joke, saying, you know, 'How could I go from this trusting, you know, photo shoot, to being in S&M clothing within the same shoot with a guy I didn't know.'"
Ultimately, the snapper didn't keep his word, and Vanessa was catapulted from the stage of Miss America to the pages of Penthouse, leading to a sex scandal that cost the beauty queen her crown.